UPDATE: The morphing chart is here!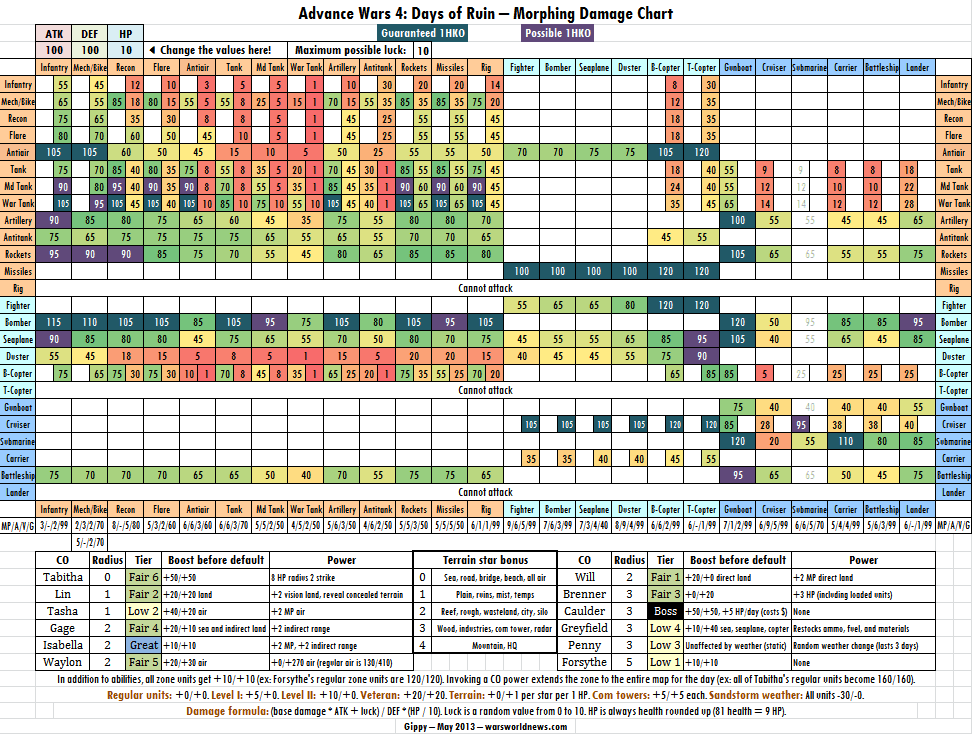 This is an xlsx (Excel 2010) file. Grab it
here!
Use it to create custom damage charts, or just have it on hand during a game for quick calculations. Printable on one page, as always!
See
http://nnl1.com/aw
for a PDF version and other little tidbits.
The standard chart is still here: