Well I figured we could use something to hold us over until Xen's War Room hack comes out, so I decided to do something that's never been done before: It's a hack of AW1!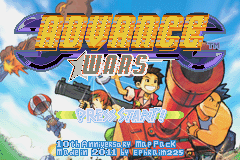 Yes, I have created a ROM hack of AW1 featuring 17-and-a-half new War Room battles!
(17.5 because one of them's a tougher Final Battle and two of them are from Famicom Wars)
Download it here, and...don't ask about the title screen.
Why AW1? Well, nobody ever hacks AW1 for understandable reasons, for starters, not to mention that going back to AW1 evokes wonderful memories for some. (Not me, I started with AWBW, oddly enough)
Yeah, it's all coming back, now. Remember when the CPU had ridiculous property advantages...and still lost because the AI was horrid? Remember how annoying Max, Grit, Kanbei and Eagle were? Well, you will now!
Oh, and the included save file unlocks all maps and COs for your convenience. Go wild.