Once upon a time, in 2014, Santa was killed, victimized by the vile.
The spirit of Hanukkah, the spirit of Kwanzaa and Jesus, in the wake of the tragedy, upheld the spirit of Christmas.
"God's in His Heaven, all's right with the world!", they said before departing themselves as believers bore witness.
And, lo and behold, all was right... for a while.

1088 days after the tragedy, Satel said "I'm gonna make the best Christmas party ever!"
Of course, his brother Airnike, whose posterior suddenly ached, angrily responded: "Never!
What's next? You gonna rename the holiday Satelmas?", he stormed. "Screw that noise!
You will not make that about you! I'll make something better, boys!

With drinks and explosions — in fact, forget the drinks!" And so he departed.
Satel shrugged: his own Christmas party was in no way averted.
However, little did the twins know, the ones from above actually had a kid
who they knew would make sure those two never did

ruin the spirit of the holiest of all days
and both twins would become the targets of his gaze.
Welcome to

ChristMaf: Airnike vs. Satel

!
This setup will need 7 (or 9 maybe) players, not counting myself and Satel.
Sign up now!
The rules are simple.
[/sarcasmmode]
It's
Team Airnike
vs.
Team Satel
vs.
The True Heir of Santa
Team Airnike and Team Satel win if the other team and the True Heir of Santa are dead.
The True Heir of Santa wins if Team Airnike and Team Satel are both all dead.
The True Heir of Santa does not have to be alive to win.
I, Airnike and Satel will play as Gods. Gods count as dead, meaning they can't talk, be targeted, vote or be voted for. However, they have night actions which are their only influence over the game. They also know the true alignment of each player in the game.
The rest of the roles will be openly known.
Team Airnike and Team Satel each have a Channeler player. Each player in a team knows they are aligned with the Channeler, and if the Channeler dies, the rest of the team commits suicide. Channelers also have a one-shot kill
(represented by mana)
, and get an extra shot if the True Heir of Santa dies. If the Channelers both try to shoot each other, they both fail.
WARNING!: If only the Channelers are alive and they have an equal amount of mana, Airnike and Satel reconcile and only the True Heir of Santa loses.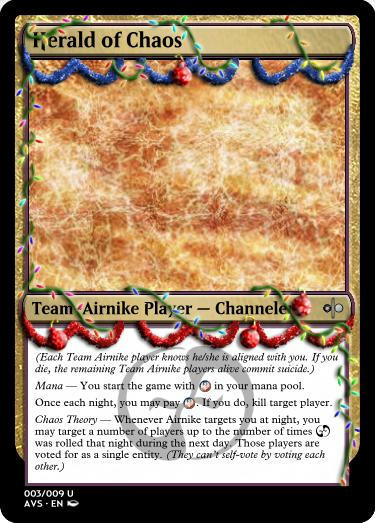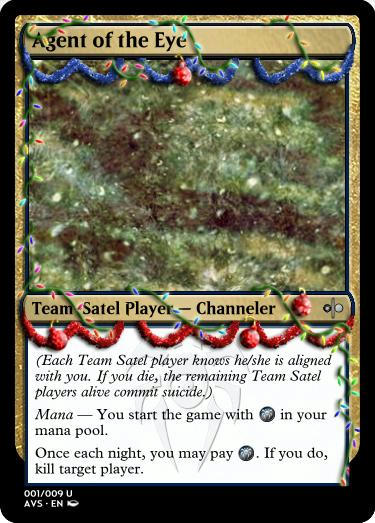 Team Airnike uses the chaos mechanic, revamped from Chaos Mafia. Team Airnike players can roll chaos at night instead of using their night actions
(Unlike Chaos Mafia, there is no limit to how many times you can roll chaos over the course of the game.)
. This game introduces
Chaos Theory
abilities, that can be used after Airnike targets a player at night.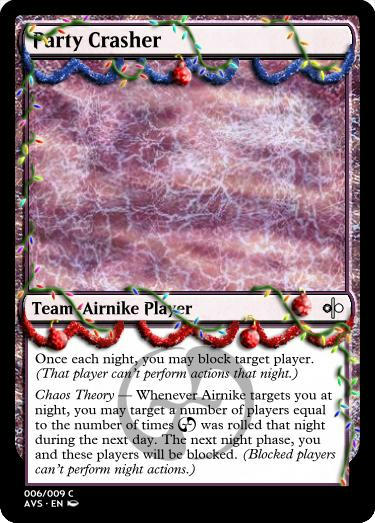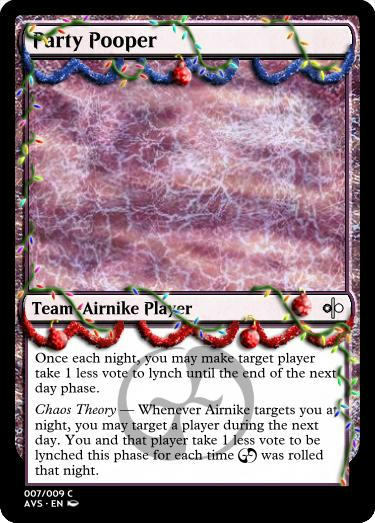 Team Satel specializes in information warfare to discern the team from its enemies.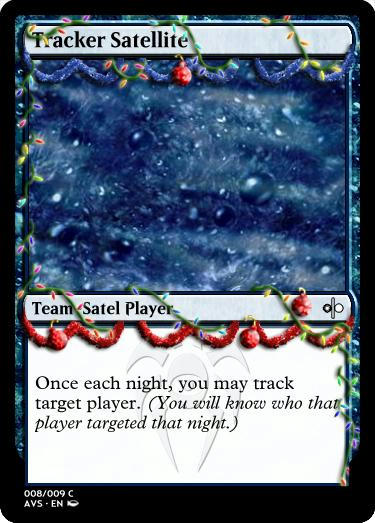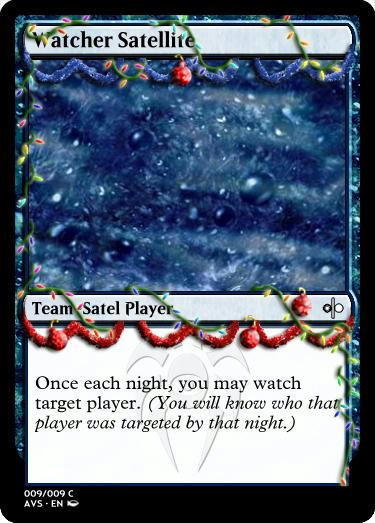 Another concept was brought back from Chaos Mafia — the True Heir of Santa is a Walker
(Unlike Chaos Mafia, there is no limit to the number of times he can activate his Walker ability.)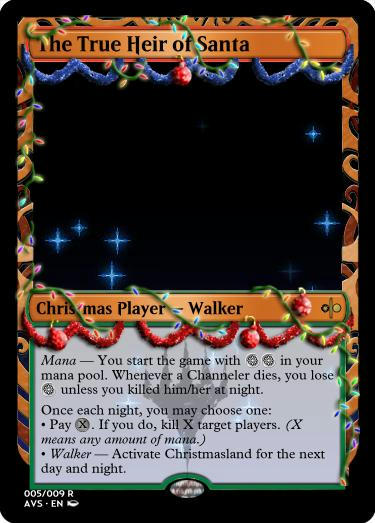 Gods have lesser action priority than other players, meaning they act after other players' abilities have taken effect.
WARNING!: Players don't flip when they die, kills will be sourced, and dead players may talk.
In:
(Your God-Mods)
(The ones who will actually be playing the game)
Dragonite
Bonesy
Terragent
HPD
QQQQQQQ7777777
Linkman
pkdragon
Erisin