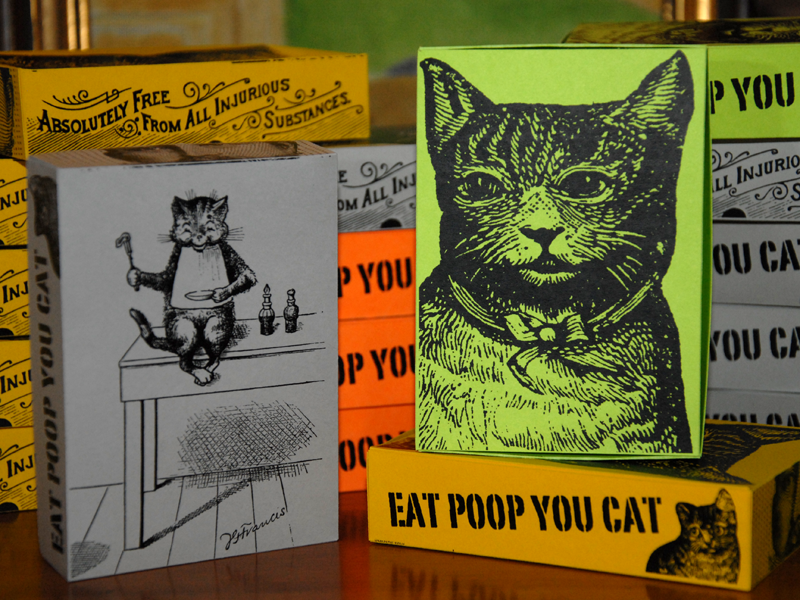 Eat Poop You Cat, (Also called Telephone Pictionary, Fax Machines and probably some other things) is a game of silly miscommunication. Drawing--and drawing under 72 hour deadlines--is required, although talent isn't necessary. (Effort is still appreciated!)
How this will work:
Here are the glorious steps for this:
Step 1: Join!
Step 2: Once everyone has joined the group of players will be shuffled into a list.
Step 3: The top person on the list will be given a sentence they need to draw. This can be done with IRL materials and shared with a photo or you can use photoshop/paint. Anything is fine as long as we get a picture basically.
The bottom person will also get a picture to describe/a sentence to turn into a picture. What (s)he gets depends on the total number of players as everyone will get one go of making a sentence and a picture.
Step 4:
Once you've made the picture send it to me, I'll then PM it to the next person on the list. They must then make a sentence out of the picture and PM it to me. The next person will turn it into a picture and so on.
As there will be one chain going from top to bottom and one going from bottom to top each player will get a chance at doing both.
Step 5: MysteriousLad reveals all sentences and pictures and we all laugh hysterically, splendid!
Who's in: