Madness, as you know, is like gravity, all it takes is a little push.
Alive Players:
1. Bonesy
2. HPD
3. Sven
4. Dragonite
5. MysteriousLad
6. scraggypunk
7. pkdragon
8. Q7
9. Terragent
Town Roles:

Batman
(1): The Batman is a limitless shot vigilante.
Mafia Roles:

Joker
(1): The Joker acts a Mafia cop; he can inspect a player every night and find out whether or not he/she is Batman.
This is a closed setup. There might be other roles such as doctor, cop, framer, roleblocker, etc. This information is not available to you.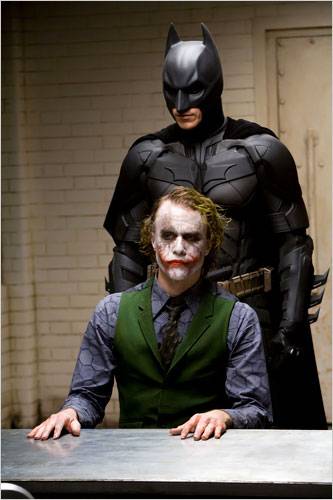 Rules:
- All night actions take effect simultaneously, regardless of incoming order.
- Roles have been determined by randomizing the name list.
- Abstention is not a valid vote. You either vote to lynch someone or to not lynch for the day.
- A tie during day phase will result in an extension. If the tie remains, the result is No Lynch.
- A day phase ends automatically when majority is reached.
- Inactivity might mean DQs at the discretion of the host.
Go!