So yeah, it's as many people feared in the semis: an AW vs. AW final. I honestly never expected this to happen, but I think it proves that though many people deny it, AW is still highly popular amongst our community.
You could see this battle as the 'old' AW games versus Days of Ruin. Sami and Lin personify both sides. I wonder who'll bring home the title.
---
(4) Lin
Advance Wars: Days of Ruin
Lin is the second-in-command of the 12th Battalion, nicknamed Brenner's Wolves (after commander Brenner). She is an apt tactician and logician and adds a more cynical point of view to Brenner's ideas on the goodness of humanity. She does respect the man a great deal, though. In-game, she's one of the stronger COs out there.
Supreme Logician (Lin's Theme)
(2) Sami

Advance Wars
Advance Wars 2: Black Hole Rising
Advance Wars: Dual Strike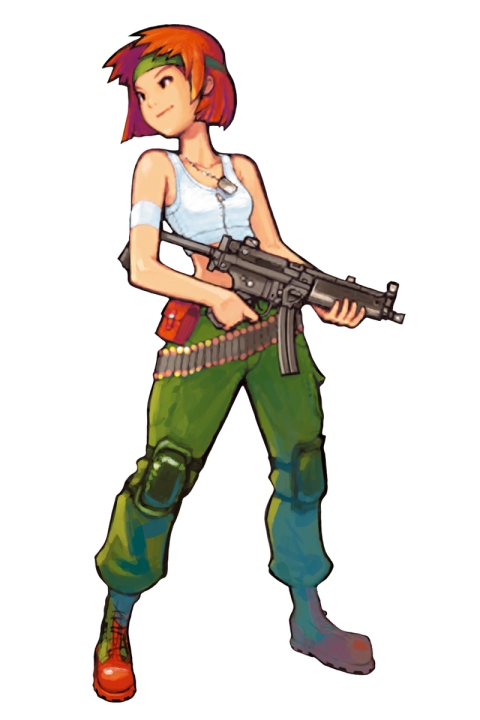 Sami is a CO in the Orange Star army and has been around ever since the first Advance Wars game was released back in 2001. Her last appearance was in Dual Strike, after which the series got a reboot in Days of Ruin. In all games she appears in Sami specializes in infantry units. Her powers give these units more firepower, movement and even increased capture speed! While she's friendly and good-natured towards her allies, she's a fierce enemy who's not afraid to tell her enemies to piss off. Don't make her angry!
Also, she's supposedly dating Eagle. No one knows how serious their relationship is, however.
Sami's Theme
And a cool guitar cover of said song
Sami's Debut!