So yeah, one day behind after three battles. Well, sorry again for that. Really couldn't make it.
But anyway, we've seen Lash and Lucca advance to the next round already. In the third battle, Traynor seems to be dominating Isabella, but there is
still one day left
!
Last battle of this division is Raine Sage vs. Kelly Chambers. Have a lot of fun with this one!
---
(2) Raine Sage

Tales of Symphonia
Tales of Symphonia: Dawn of the New World
Ah, Raine Sage. Once the unofficial mascot of WWN during the Newbie era. Those were the times, man. You should've been there. But some of you are not, so hence this little introduction. We know Raine from Tales of Symphonia, the bestseller J-RPG originally released on the GameCube. Raine is the local teacher in a remote village and very knowledgeable on just about anything. There is but one thing she can't do: cook. No really, she's probably the worst cook in video game history! Later on, she becomes a playable character with a focus on healing and support magic.
Raine's Theme
Raine, best teacher ever
Raine Sage... Ruin Mode!
(7) Kelly Chambers
Mass Effect 2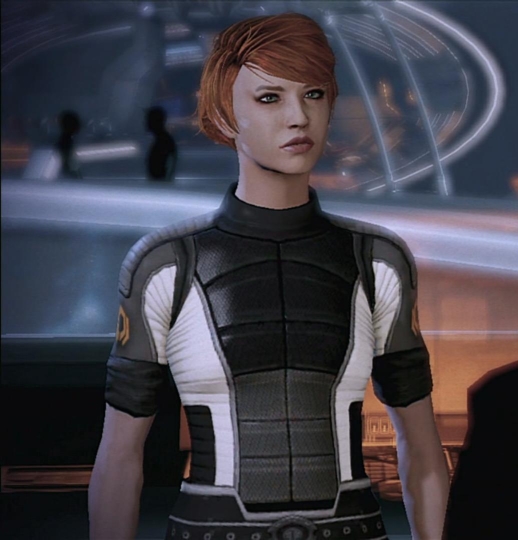 Once again, Gentleman of Dread has let me down terribly as he's still nowhere to be found and so I'm stuck again writing a part that he promised me. Well, anyway, meet Kelly Chambers, Yeoman to Commander Shepard on the Normandy during the events of Mass Effect 2. She's in charge of handling Shepard's fanmail and friend requests on Facebook. In addition to that, she has an unmistakeable derpy-eyed look (honestly, those eyes!), a degree in psychology and is bisexual. Have fun romancing her with either male or female Shepard.
Romancing Kelly Chambers