Full steam ahead, people! We're at the fifth battle and not gonna stop! Another top favourite enters the battlefield this time: Samus Aran! Will she live up to expectations, or will Kaelyn the Dove, her opponent this round, surprise everyone and win against the Nintendo icon? You decide!
Kaelyn's introduction snippet comes courtesy of Terragent! Thank you!
---
(1) Samus Aran


Metroid Series
Metroid Prime Trilogy
Metroid: Other M
Super Smash Bros. Series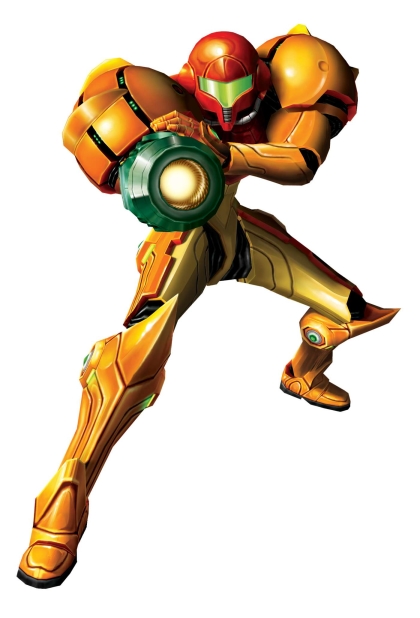 Samus is one of those characters that I'd hardly need to write an introduction about. She's been a Nintendo icon since the original Metroid game first appeared on the NES in 1986, one of the first video games ever to have a female protagonist. Samus is a bounty hunter in space and comes equipped with a power suit and a whole bunch of awesome. If you really feel the need for more of an introduction, just click on that "Metroid in 5 minutes" link and watch the show
Metroid in 5 minutes
So retro
I just love trailers, this one is from Metroid Prime 3: Corruption
Metroid Prime 2: Echoes - Title Theme
(8) Kaelyn the Dove

Neverwinter Nights 2: Mask of the Betrayer
Kaelyn the Dove is a half-celestial priestess who has devoted her life to overturning a truly cosmically fudge-up situation in the Forgotten Realms; she joins the game's protagonist initially as a favour to her siblings, but ends up attaching herself to the cause through the course of the game. Despite her somewhat depressing worldview, she's got a better claim to be considered "good" than pretty much every single deity in the pantheon.
It does not end well for her.
Gameplay footage, yo
Really nice scene with Kaelyn