Hello there. Still enjoying the contest? Right now, it looks like Lin and Leona are really evenly matched. As I write this, Lin is leading marginally with 5-4, so who'll win is still up in the air. Every vote is important, so
make sure you've made yours
.
This next battle is also going to be one to watch. It's the feline thief Ms. Fortune from the new and shiny Skullgirls against good-old Jynx, the gen 1 Pokémon! Sparks will surely fly. Heads too, most likely.
---
(3) Ms. Fortune
Skullgirls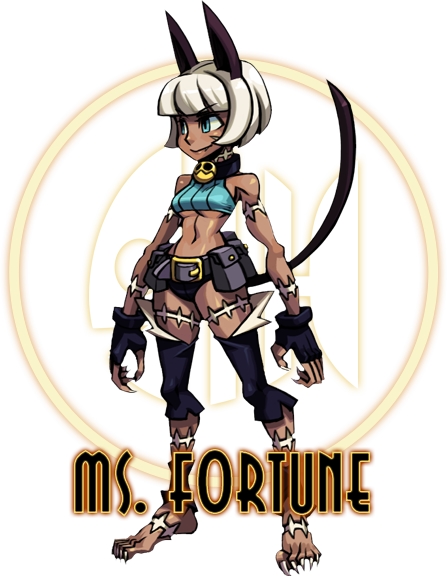 Copied this straight from the Skullgirls site since it's basically exactly what I need:
A feline feral, Nadia Fortune is the last surviving member of the Fishbone Gang, a notorious band of otherwise Dagonian thieves. Their last mission ended in tragedy: a failed attempt to steal the mysterious Life Gem from Lorenzo Medici resulted in their grisly deaths. Before meeting her own doom, Ms. Fortune swallowed the Life Gem and managed to digest it. The Gem's power permeated her entire body, making it truly undying… even after being cut into several pieces.
Now hiding in the shadows of Little Innsmouth, Ms. Fortune plots to avenge her fallen comrades.
Character trailer
(must-watch!)
Gameplay
(6) Jynx

Pokémon everything (since R/B/Y)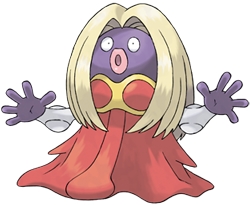 Number 124: Jynx. Pretty much every one from our generation has a nostalgic fondness of the first generation of Pokémon. Jynx is here to remind you why. Being a female-only Ice/Psychic type, she's had kind of a special status in R/B/Y, sporting some very good moves. They tend to be very kind Pokémon and like to use their telepathic powers.
I laughed at this one
Jynx' cry
Some in-battle Jynx