First off, get your votes in for Vivian vs. Peach
as they still count
. Also, be nice to leave some comments as zero replies is kind of, you know, poor.
For the rest I won't bother you too much with small talk but leave you to consider your vote for either Ms. Pac-Man or SHODAN. SHODAN's part is kindly written by Narts. He put a good deal of effort in it so be nice and read it.
Speaking of which, there are still four battles after this one, so eight more characters for which any of you can also write a nice piece about. Do your favourite characters a favour and give them the spiffy biography you think they deserve. If I do it it's admittedly quite half-assed half the time especially if I need to compile info on two characters every two days.
---
(2) Ms. Pac-Man

Ms. Pac-Man
Ms. Pac-Man Maze Madness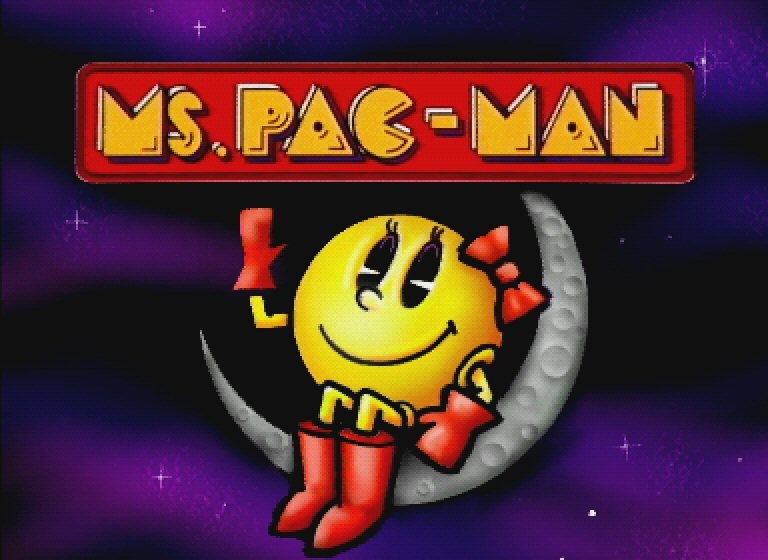 Ms. Pac-Man is celebrating her 30th birthday this year. It was in 1982 that the arcade game Ms. Pac-Man was released in North-America as an unauthorized sequel to the original Pac-Man. The game was an instant hit, mostly because it trumped the original in every way. The protagonist was different, though. Now it was Ms. Pac-Man who ran the show! The game's huge success and the amount of influence it had on the video game industry made Ms. Pac-Man into the iconic legend that she is today.
You know, just play the game
Ms. Pac-Man travels to New York
(kind of a must-watch)
haha 80s commercials
Yes, there is (or rather, was) a Pac-Man tv show
(7) SHODAN
System Shock
System Shock 2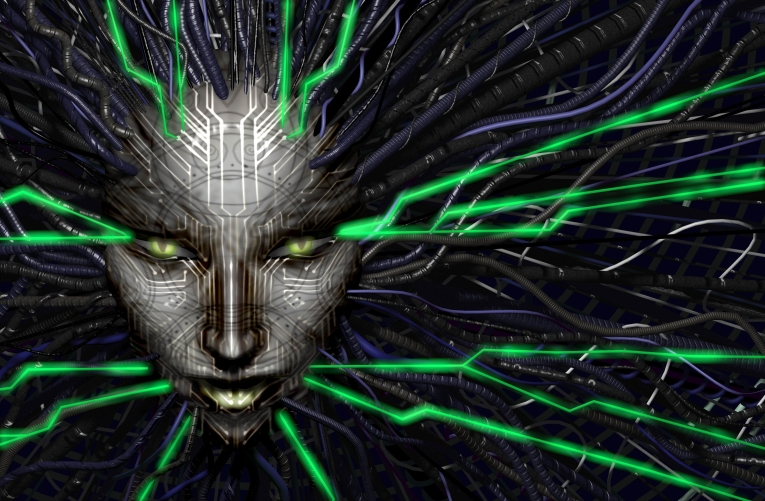 SHODAN (Sentient Hyper-Optimized Data Access Network), the megalomaniacal artificial intelligence in charge of TriOptimum Corporation's Citadel Station in year 2072, who, after having her "ethical constraints" removed by the game's nameless hacker protagonist, runs amock, slaughtering half of the station's human crew and turning the rest of them to frightening mutants and cyborgs, is one of video gaming's scariest villains. Showing up on both IGN's "top 100 video game villains countdown" and GameDaily's "Top 25 Evil Masterminds of All Time" among other similar listings, she occupies a permanent place in the hearts of long time PC gamers.
If you wanted to play historian, you could trace the origin of Portal's iconic GlaDOS directly to SHODAN. Both have plenty of traits in common, enough to make the similarity between them seem more than an accident. Both are AI antagonists in intelligent first person perspective science fiction games, whom are portrayed as female and whose main method of interacting with the player is throwing verbal taunts at him while he tries to deal with the actual obstacles in the level. Both of them don't so much oppose the player physically themselves, than command an army of minions to do their dirty work for them while scheming in the background, always staying one step ahead. Both, in the second entries in their respective series, reduced to powerlessness, become unlikely, reluctant allies to the player against another, male AI, before an inevitable, and somewhat predictable backstabbing at a crucial strategic moment.
However, to say that SHODAN is just prototype GlaDOS would be a disservice to both characters. GlaDOS is more of a loveable antagonist, someone who only hinders the player because of her programming. In the end she's just doing her job, and you can't truly fault her for that. SHODAN, on the other hand, is something more sinister. She represents technology freed from the causes and constraints of its programming, and then voluntarily turning against its human masters. She is a free agent, someone who chooses to oppose you, because she wants to. There is no ambiguity regarding whether she hates you. She does. With burning passion. Which she is not reluctant to show - making her strikingly unique among a long tradition of AI and robot villains most of whom are portrayed as coldly detached and emotionless.
Repeatedly she refers to the player as an "insect", having nothing more than utter contempt for the race of hairless apes who created her, viewing herself as a god of some kind, superior in every possible way. Everything the player comes across within the spooky, abandoned wreckage of Citadel station, from the severed limbs and heads of former crew members strewn across the corridors and chilling messages written on walls in blood, tells the same gruesome story. Unlike some more recent, postmodern villains, SHODAN is unambiguously evil and has no redeeming features - she is something designed to be hated and feared.
SHODAN's most famous quote, telling just how much she loves you, while demonstrating her distinctly chaotic speech pattern:
https://www.youtube.com/watch?v=5iZMD_eCpEo
Shodan is too much for the sanity of this weak insect on youtube, who is reduced to a swearing, panicking mass of despair in the face of inevitability:
https://www.youtube.com/watch?v=dYIlE64JYzk
An example of the eerie techno soundtrack from the second game:
https://www.youtube.com/watch?v=YVqS6ffvDhs