Yeah, I'm a day late like I predicted. Oh well. Let's just continue right on with Round 2! Lash made a great comeback against Bayonetta last round and stands here now. Lucca beat the old-school rebel Giana. You decide which of these two will continue to the quarterfinals.
You can still vote for Sami or Trish
in the last battle of the first round! Get yours in now!
---
(1) Lash

Advance Wars 2: Black Hole Rising
Advance Wars: Dual Strike
Since we're an AW fansite, it's not all that suprising that the character who scored highest in nominations hails from that series. Her name is Lash, and she's the little genius of the Black Hole army. She often acts childish and destructive. Her best appearance by far, imho, is in Advance Wars 2, where she was one of the five villains who made your life miserable in the campaign. Lash was responsible for all of the gimmicky Black Hole inventions as gigantic cannons, laser turrets and a Deathray. In AWDS, she becomes playable in the campaign.
"The lava's going to make little people pancakes! Tee hee hee!"
Lash's Theme (AW2)
(UPDATED thanks to x0_000)
Lash's Toy Box
Lash in AWDS... playing AWDS
(4) Lucca

Chrono Trigger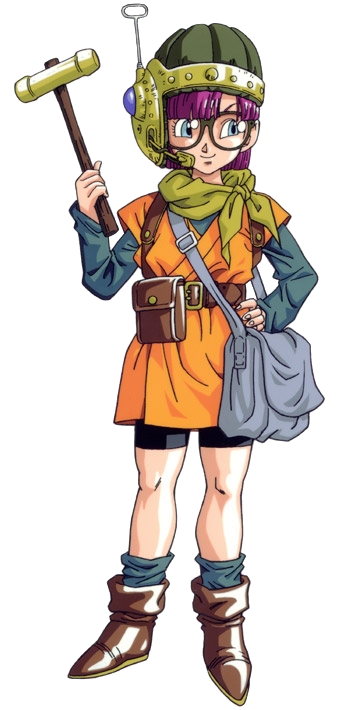 Lucca is the brilliant teenage inventor from the highly popular SNES RPG Chrono Trigger. She's repsonsible for some great inventions, one of which is the 'Telepod', a teleporter device that eventually sent the main character, Crono, back in time, starting the game's events. She's usually very witty and fights with guns and her trusty hammer. Yeah, she's cool like that.
Lucca's Theme
Chrono Trigger PSX/DS Opening
(it's awesome, watch this)