As always, let me start by bringing you an update in the ongoing battle. Between Traynor and Raine, it seems that Raine has the edge. She has a good lead, but it's not yet decisive.
Vote here
if you haven't done so yet to help decide who wins.
Anyway, let's continue where we left off. Our next contestants are Samus Aran and Lin. Samus made a convincing appearance against Kaelyn the Dove, who didn't stand a chance against the Nintendo icon, although we did spot Samus' weak point, namely her appearance in Other M. Lin made her debut against Leona Heidern, and while that looked like an even match on paper, Lin left no room for discussion about who was the better one. This match is going to be exciting for sure!
---
(1) Samus Aran


Metroid Series
Metroid Prime Trilogy
Metroid: Other M
Super Smash Bros. Series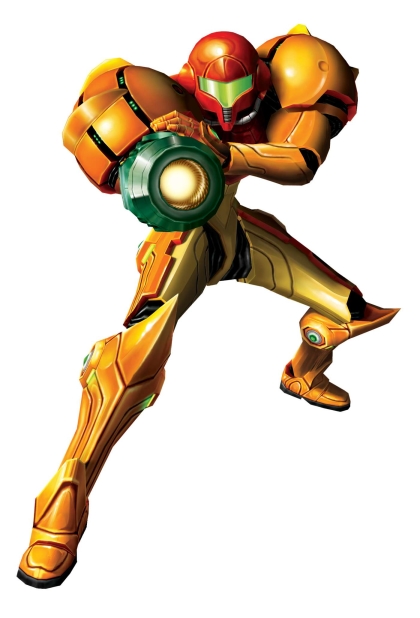 Samus is one of those characters that I'd hardly need to write an introduction about. She's been a Nintendo icon since the original Metroid game first appeared on the NES in 1986, one of the first video games ever to have a female protagonist. Samus is a bounty hunter in space and comes equipped with a power suit and a whole bunch of awesome. If you really feel the need for more of an introduction, just click on that "Metroid in 5 minutes" link and watch the show
Metroid in 5 minutes
So retro
I just love trailers, this one is from Metroid Prime 3: Corruption
Metroid Prime 2: Echoes - Title Theme
(4) Lin
Advance Wars: Days of Ruin
Lin is the second-in-command of the 12th Battalion, nicknamed Brenner's Wolves (after commander Brenner). She is an apt tactician and logician and adds a more cynical point of view to Brenner's ideas on the goodness of humanity. She does respect the man a great deal, though. In-game, she's one of the stronger COs out there.
Supreme Logician (Lin's Theme)