So, Raine beat Traynor and thus our first quarterfinal will be Lucca vs. Raine. As for the next one, that is still up in the air. On one side we have the battle between
Samus and Lin
, which currently is going in Lin's favour. Samus seems to catch up though. Can she still sway that battle?
On the other side we have this particular battle: Ms. Fortune vs. Anna Navarre. Anna already took out one feline character with Katt, but Fortune is not your ordinary housecat either... She made short work of Jynx who, coming from the Pokémon franchise, wasn't the least of opponents. How will this end...?
---
(3) Ms. Fortune
Skullgirls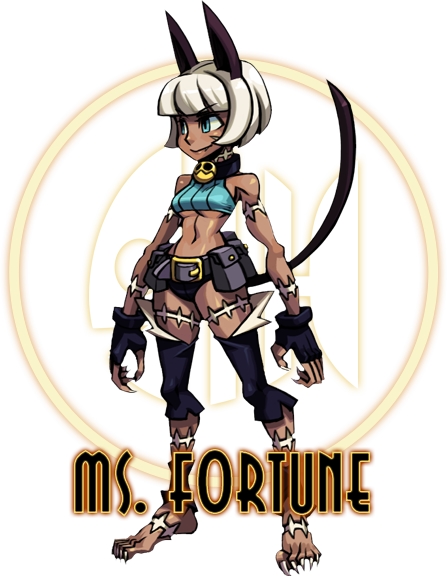 Copied this straight from the Skullgirls site since it's basically exactly what I need:
A feline feral, Nadia Fortune is the last surviving member of the Fishbone Gang, a notorious band of otherwise Dagonian thieves. Their last mission ended in tragedy: a failed attempt to steal the mysterious Life Gem from Lorenzo Medici resulted in their grisly deaths. Before meeting her own doom, Ms. Fortune swallowed the Life Gem and managed to digest it. The Gem's power permeated her entire body, making it truly undying… even after being cut into several pieces.
Now hiding in the shadows of Little Innsmouth, Ms. Fortune plots to avenge her fallen comrades.
Character trailer
(must-watch!)
Gameplay
(2) Anna Navarre

Deus Ex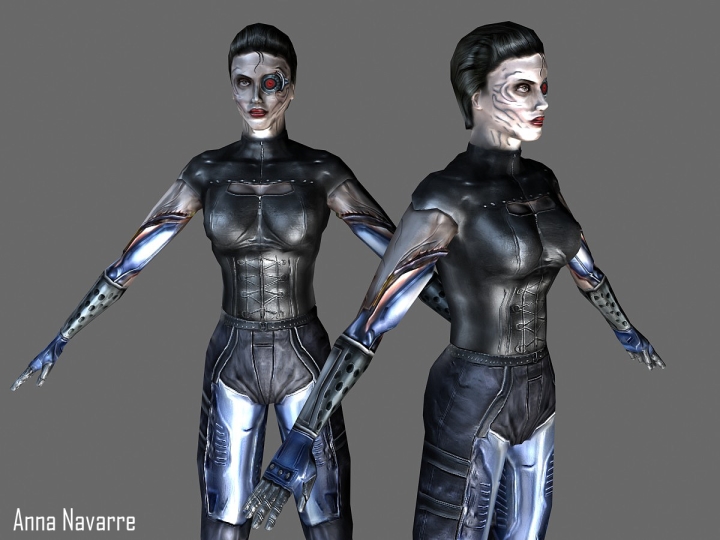 I got her in-game description so that's what you get:
"Born in Russia, trained as a commando by the Israeli army, Anna Navarre is your old-fashioned cold-blooded killer. If she were crazy she'd be a homicidal maniac, but she's not. She's very in control, and only kills under orders... or if the situation warrants it. She has no sense of humor, and no concept for "forgive and forget." Anyone who so much as accidentally scratches her with a combat knife has got a life expectancy suddenly measured in seconds. Don't get the idea that Anna has a temper, though. She's always happy when she shoots someone. UNATCO relies on her in situations that are likely to become a major gunfight, or on missions where unflinching ruthlessness is required.
Unlike many of the mechanically-enhanced agents, Anna has no fear of a "shelf-date." She was one of UNATCO's top agents before she was "enchanced," and she considers her augmentations to be just that: something that augments her abilities, not something that she needs to do the job. She plans her rise to power to be ongoing and unstoppable."
Ze Russian Akksents
Flatlander Woman!
(spoilers)