Well well, Samus is out of the contest! Initially considered a prime candidate (hah!) for taking the gold, but she got trumped by Lin, even though it was the closest of victories. Now it's left to decide who will face Lin in the quarterfinals:
Ms. Fortune or Anna Navarre
? Place your vote!
GLaDOS is another character who's been predicted a candidate for winning the tournament. With Samus out, is the road to victory clear, or can Poison still prevent that from happening? Let's find out!
---
(1) GLaDOS

Portal
Portal 2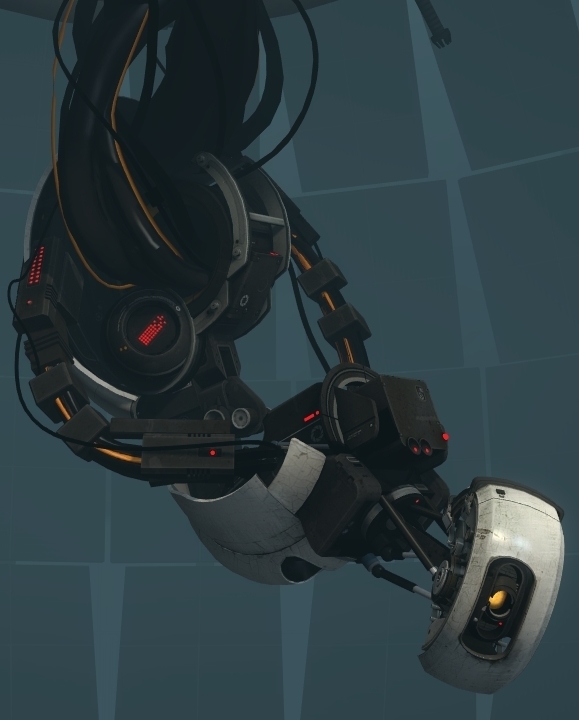 GLaDOS stands for Genetic Lifeform and Disk Operating System. She is an AI designed to test and control the Aperture Science research facility. While she initially appears to guide and help poor little Chell, over time she become more and more malicious and cruel. In Portal 2, she's revealed to have come back... with a vengeance.
If you vote GLaDOS, there will be cake.
Still Alive
(of course!)
Some 10 min of GLaDOS quotes, have fun
(4) Poison

Final Fight
Street Fighter Alpha 2
Street Fighter III 3rd Strike
Final Fight Revenge
SNK vs. Capcom: SVC Chaos
Street Fighter X Tekken
Meet Poison, a continuous source of controversy amongst gamers all over the world. The subject of debate? Her gender. Poison first appeared in the Japanese version of Final Fight, but was swapped out for male thugs in the North American release due to objections against violence against women (can you believe it?). Turns out that Poison wasn't exactly female to begin with, but was listed by Capcom as a '
Newhalf
'. Anyway, after her debut Poison continued to appear frequently in games in both the Final Fight and Street Fighter franchise (in the latter mostly as manager of the giant wrestler Hugo Andore). More recently, she's a playable character in the new game Street Fighter X Tekken.
A New Challenger Appears...
"I'm not just hotter than you, I also just kicked your ass!"
Poison in the original Japanese Final Fight