So, the Olympics are at an end, but not the Character Battle. We still have like two more weeks to go before
our
champion is crowned.
We have arrived at the Quarter Finals, though. The numbers have almost been brought back to eight. We still have
Kazooie vs. Sami
to decide, so why don't you go there right now and vote?
Let's cut the numbers down further. Only four will eventually advance to the semis. One of them is either Chrono Trigger's Lucca or Tales of Symphonia's Raine. Lucca triumphed over Giana in the first round and defeated her fellow inventor Lash in the second. Raine took care of two Mass Effect characters in Kelly Chambers and Samantha Traynor.
Who will win?
---
(4) Lucca

Chrono Trigger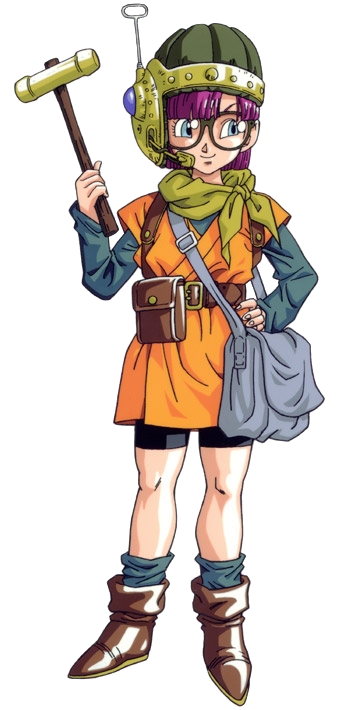 Lucca is the brilliant teenage inventor from the highly popular SNES RPG Chrono Trigger. She's repsonsible for some great inventions, one of which is the 'Telepod', a teleporter device that eventually sent the main character, Crono, back in time, starting the game's events. She's usually very witty and fights with guns and her trusty hammer. Yeah, she's cool like that.
Lucca's Theme
Chrono Trigger PSX/DS Opening
(it's awesome, watch this)
(2) Raine Sage

Tales of Symphonia
Tales of Symphonia: Dawn of the New World
Ah, Raine Sage. Once the unofficial mascot of WWN during the Newbie era. Those were the times, man. You should've been there. But some of you are not, so hence this little introduction. We know Raine from Tales of Symphonia, the bestseller J-RPG originally released on the GameCube. Raine is the local teacher in a remote village and very knowledgeable on just about anything. There is but one thing she can't do: cook. No really, she's probably the worst cook in video game history! Later on, she becomes a playable character with a focus on healing and support magic.
Raine's Theme
Raine, best teacher ever
Raine Sage... Ruin Mode!