Second quarter final. Who's gonna win this time? Will it be Lin, who managed to knock out Samus in the previous round, or Ms. Fortune, who's done amazingly well against both Jynx and Anna Navarre?
Get your votes in. Also vote
Lucca or Raine
while there's still time!
---
(4) Lin
Advance Wars: Days of Ruin
Lin is the second-in-command of the 12th Battalion, nicknamed Brenner's Wolves (after commander Brenner). She is an apt tactician and logician and adds a more cynical point of view to Brenner's ideas on the goodness of humanity. She does respect the man a great deal, though. In-game, she's one of the stronger COs out there.
Supreme Logician (Lin's Theme)
(3) Ms. Fortune
Skullgirls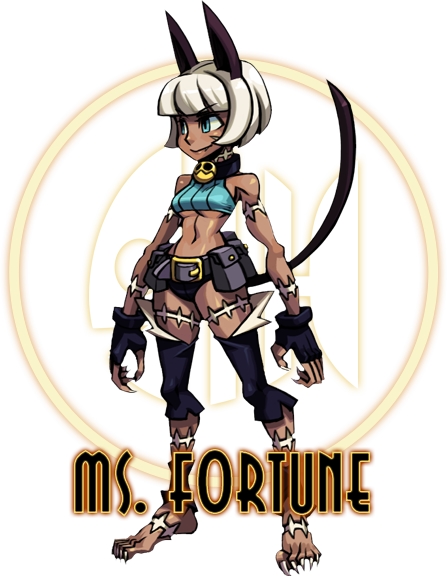 Copied this straight from the Skullgirls site since it's basically exactly what I need:
A feline feral, Nadia Fortune is the last surviving member of the Fishbone Gang, a notorious band of otherwise Dagonian thieves. Their last mission ended in tragedy: a failed attempt to steal the mysterious Life Gem from Lorenzo Medici resulted in their grisly deaths. Before meeting her own doom, Ms. Fortune swallowed the Life Gem and managed to digest it. The Gem's power permeated her entire body, making it truly undying… even after being cut into several pieces.
Now hiding in the shadows of Little Innsmouth, Ms. Fortune plots to avenge her fallen comrades.
Character trailer
(must-watch!)
Gameplay