We're almost home! The last of the quarter finals is finally here. After this one, we'll only have three battles left!
And yes, I am well aware I've been one day behind on three consecutive battles. Things sort of happened in such a way that I was unable to post them at the times I was supposed to. Oh well. You'll forgive me, I'm sure.
Anyway, while
GLaDOS and SHODAN
are still fighting for that desired spot in the semis (which is a tie right now, go break it dammit!), we now focus on Mia and Sami, whose fates have led them to this arena, where they must fight for their lives! Well, not really, but you know what I mean.
It's Fire Emblem vs. Advance Wars. Place your bets.
---
(5) Mia

Fire Emblem: Path of Radiance
Fire Emblem: Radiant Dawn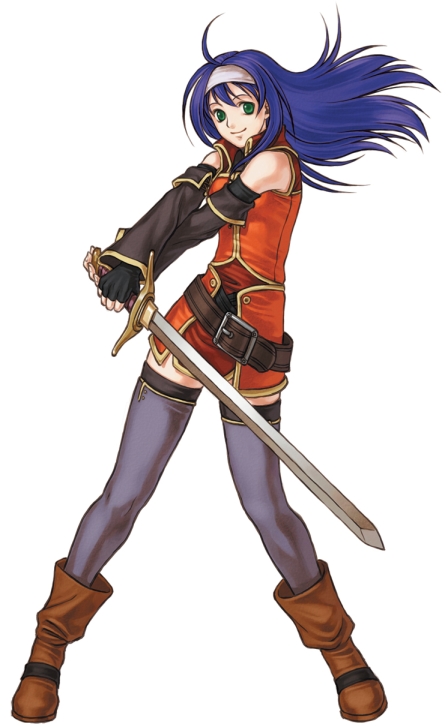 Mia is a Myrmidon who appears in two of the many games in the Fire Emblem franchise: Path of Radiance and Radiant Dawn, also known as FE 9 and 10, respectively. She is an eccentric and upbeat swordswoman who joined up with the Greil mercenaries led by Ike. She is always seeking for her arch rival, who is supposedly "clad in white".
Mia in a cutscene from Radiant Dawn
Mia in Path of Radiance
(she appears at around 4:30)
(2) Sami

Advance Wars
Advance Wars 2: Black Hole Rising
Advance Wars: Dual Strike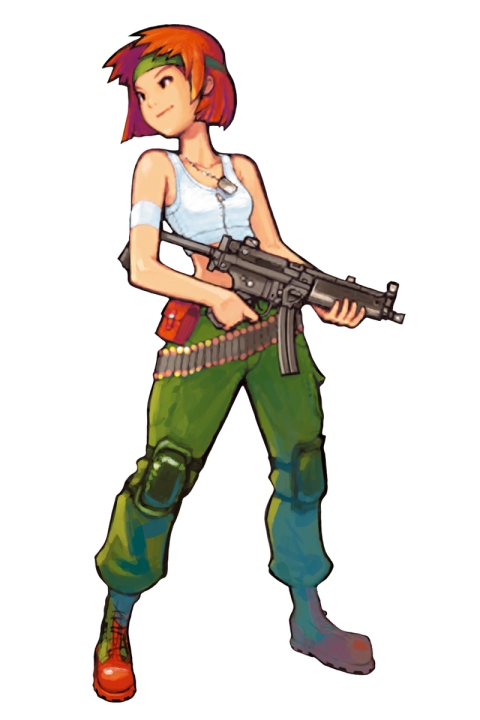 Sami is a CO in the Orange Star army and has been around ever since the first Advance Wars game was released back in 2001. Her last appearance was in Dual Strike, after which the series got a reboot in Days of Ruin. In all games she appears in Sami specializes in infantry units. Her powers give these units more firepower, movement and even increased capture speed! While she's friendly and good-natured towards her allies, she's a fierce enemy who's not afraid to tell her enemies to piss off. Don't make her angry!
Also, she's supposedly dating Eagle. No one knows how serious their relationship is, however.
Sami's Theme
And a cool guitar cover of said song
Sami's Debut!